Targeted Mailing
The mailing list is the most important aspect of any direct mail campaign. Get your message in front of the right audience, and you've won half the battle. Send your message to the wrong people, and your campaign can turn into a disaster. Targeted mailing lists help you reach the right audience by giving you more control over who receives your message. With the ability to segment your list by almost any criteria imaginable, you can be as specific about who you're targeting as you want.
Get a quote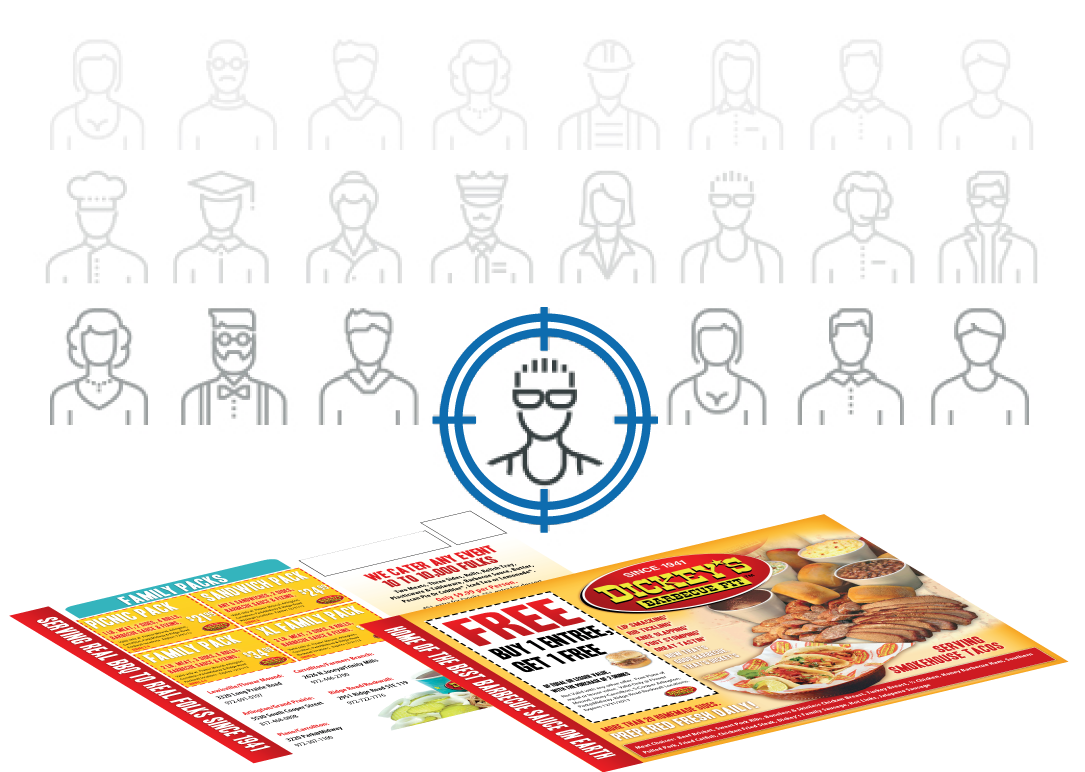 Consumer Targeting
Choose from 115 million households and filter the most ideal prospects from criteria such as age, income, gender, home ownership, income, home value, lifestyle and more. We work with several vendors to bring you the most robust data. The average deliverability is 95% and it is updated monthly
Occupant / Resident Lists
Do you run a neighborhood based business? Let us help you turn your neighbors into customers! An occupant list (also known as saturation list) is a mailing list to all "Current Residents" of a geographic area. It is usually mailed to everyone in a postal route, similar to Every Door Direct Mail®.
New Mover Lists
Every year more than 45 million people move to a new home. Turn new movers into new customers with our advanced new mover lists. Reach every new mover within a geographic area and target your list by income, home value and recency.
Please call our office a call with any questions or to get started on your next direct mail project 817.231.0044